Freedom through operational automation
Reduce the mundane. 
Free your time and mental space.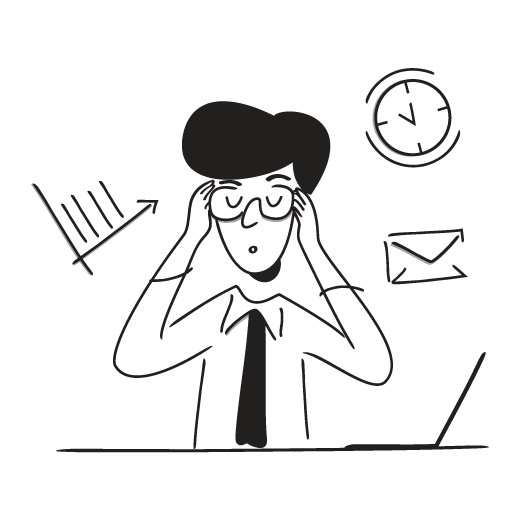 Join the newsletter to learn more
"Michael is communicative, reliable, and a great problem solver. He has a great understanding of Make (integromat) and how to set up integrations...As an accounting firm, we rely on individuals like him to automate our processes with various apps. Michael quickly figured out how QuickBooks works and customized the work all the way to our preferred transaction naming convention. Highly recommend Michael and will hire Michael again soon!"
Marie Phillips
Connected Accounting
"Michael possesses exceptional skills and communicated everything brilliantly, in a timely manner. He was able to repair an automation in 24 hours that we have spent 15 MONTHS in discussion threads with Pabbly Connect - who were never able to solve the issue, even though it's their platform (go figure! 🤔😣) Michael receives the highest recommendation imaginable. He has provided the resources to take our business to the next level, with a massive edge over our competitors. Game-changer!"
Richie
Strange World Records
Michael came in after we hired a Zapier "expert" to build out our automations. They were poorly designed and felt like they didn't go far enough nor save us time. Michael asked great questions, studied our workflows, and rebuilt our zaps to reflect the outcomes we truly wanted. If you want a true Zapier expert to make your business better, contact Michael!
Michael worked with us on a google sheets project to enrich data. After we met, he presented a solution within an hour that saved my team 8-10 hours. I recommend Michael for his quick thinking and professionalism
Zeeshan Khan
Shopify and WordPress Developer
"Working with Michael was a great experience, so I'll certainly reach out in the future with related work. Michael has VERY deep knowledge of Zapier and other similar services and was able to get to the root of our needs to develop a solution. Excellent communication as well."
"Very easy to work with. Knew his stuff and was very creative at problem solving. He could do in 1hr what would take me a week to do and was better than our previous system."
Brandon D
CEO - DG Marketing
Time blocks
Best for one off projects, fixes, or quick builds of first iterations
Get Started
Unlimited Automations

5 hour minimum

Billed in 10 min increments
*Must be used within 90 days of purchase
monthly retainer
Best for teams or small businesses wanting to automate and maintain
*Only 1 Spot Left*
Get Started
Unlimited Automations

20 hours/month

Free strategy session
** 3 month minimum
agency level support
Best for when you want support across multiple projects in one team
Get Started
Professional Project Management

Diverse Team and Skillsets

Ongoing support regardless of my availability
**You'll be working with me through 4Spot Marketing